This post may contain affiliate links, which means I'll receive a commission if you purchase through my link, at no extra cost to you.
Festive season is almost upon us and now is the perfect time to hunt for gifts for family and friends. To help you with this quest, I've made a list of festive season gift ideas that you could consider.
These gifting ideas can be shipped for free to your loved ones (depending on which location you want to ship it to) which is great if you live in another city or your best friend lives across the seas.
You can also wait for some festive sale deals on these products or coupons that you can apply. Some of the items on this list have a coupon that you can claim which gets automatically applied at checkout.
P.S. At the time of writing this, the Amazon.com prime day sale in USA had just got over while the Amazon Great Indian Festival 2020 sale is currently ongoing in india.
#1 Fujifilm Instax Instant Camera
Everybody loves clicking those Insta perfect photos but this instant camera will let you savour a physical photograph in the form of a polaroid that gets printed out the instant you click so your photography loving friends will love this.
The Fujifilm Instax camera is a very popular choice among millennials and comes in a range of colours and styles. They have the classic mini, square and even a wide camera.
You can purchase one and have it shipped to your sibling or your cousin or your best friend. They can capture all the precious festive moments with this thoughtful gift.
#2 Air Fryer
Fried food is a crowd favourite and making fried food healthier is a dream. That's exactly what an air fryer hopes to achieve. It is ideal for making the family favourite French fries and to entertain the guests who come over to wish during the festive season with small bites.
You can even make cookies using this apparently. Although I've never tried this but I am *mind blown*
#3 Assorted Chocolates pack
All the chocolate lovers in your friends' group will love the assorted chocolates pack. Especially those who say 'bring chocolates' on being asked, "What should I get you?" when someone from your friends' group is returning from another country.
#4 Home Décor
If you know a friend who has recently moved into their new home or apartment or a friend who is redecorating their place, then home décor is something you should look into. This gift is also suitable for newly married couples setting up their first home.
#5 Throw Pillow Covers
People often overlook pillow covers while gifting home décor items but they actually make or break a room setup. Quirky covers lighten up the mood while romantic ones set up the mood. If you know the colour scheme of your friend's home or apartment, you could get them a set of throw pillow covers.
#6 Fairy Lights
Nothing says festive season like lights! And more the lights, the merrier the place (to a certain extent that is) So gifting your family or friends a set of fairy lights or dangling lights is the perfect solution!
#7 Gift Sets
Instead of just gifting or sending over one item, sometimes it's better and easier to purchase a gift set. Gift sets include a variety thereby ensuring that people can experience a range of products/flavours/fragrances of the brand. So just in case one isn't a favourable or popular choice in the household, the others may compensate for it. Gift sets also give the feeling of abundance.
#8 Bath Bombs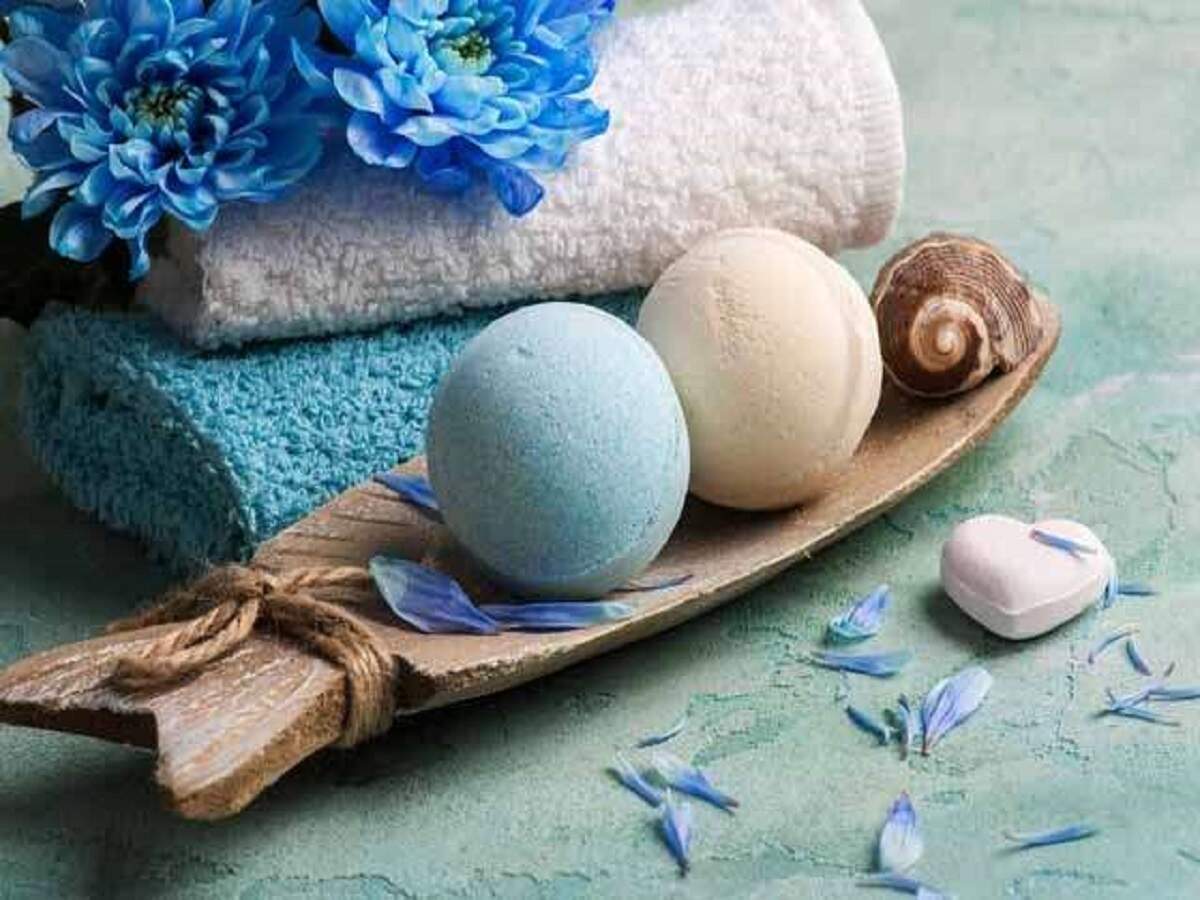 Who doesn't love a relaxing bath? Add fragrance to it and the experience gets enhanced further. Especially if there's a bath tub involved. A bath bomb gift set is an amazing gift in this scenario.
#9 Scented Candles
Scented candles have been pretty popular gift items for quite some time now usually gifted to friends and family for Diwali (India) or Christmas (Worldwide).
A scented candle gift box becomes an ideal gift choice for people who light up their homes during these festive periods or even on other regular days if they like. They not only provide illumination but also spread fragrance throughout the house making it smell divine.
#10 Spa Gift Basket
A relaxing spa experience is what everyone craves after a long and tiring day/week. I know I crave it every other day. This is an ideal gift for spa lovers/cravers. The spa gift basket includes a number of products for a soothing and rejuvenating spa experience at home. What else could be better to indulge in post the festive madness?
#11 Gift Cards
Gift cards are the most practical gifts to gift your loved ones or your friends. Luckily, Amazon has a wide variety of popular brands to choose from across different categories. They let you email the gift card to whom you're sending it to so there's no hassle of it getting lost in transit.
Be sure to check the terms and conditions of these gift cards before purchasing them. Some limit the usage to specific stores or specific locations. Others limit the product range that you can utilise the card against.
Most gift cards are valid for a year from when you purchase them so they need not be utilised immediately, they can be utilised when the need arises.
Sephora Gift Card
If you have family or friends in USA or Canada who love cosmetics and skincare products, then the Sephora gift card is something you could look at to gift them. It is also redeemable online through their website but shipping costs can amount to quite a bit depending on what they are purchasing or where they want it shipped to.
Bath & Body Works Gift Card
Ladies, this one's especially for you or for guys who don't know what to get your lady love.
Bath & Body Works keep having yearly festive sales on their wide range of body care and fragrances. They release seasonal and festive scents as well so your friend can smell of Spring or Fall or Christmas all year long.
P.S. Your BFF/girlfriend will love the combos that can be put together.
Forever21
Your girl gang will thank you for this gift. Mail them especially if they shop often from Forever21.
You can pick the gift card amount keeping in mind your BFF's festive wish list and mail them the card as a surprise. Hear them squeal with joy when they call to thank you for knowing them so well.
Netflix Gift Card
Have you heard your friend complain about how he/she is missing out on shows or movies because they don't have a Netflix subscription?
Then surprise them with this gift card which is perfect for days when they want to binge watch what they've been missing out on.
Send them a Netflix subscription gift card valid for a year.
Airbnb Gift Card
Personally, I'd love this gift and so will everyone who loves travelling! Many people choose Airbnbs over conventional hotels and this is the perfect gift for them.
You can choose the denomination and send them an Airbnb gift card via email.
Amazon Gift Card
If you don't know what to get your family or friends or you don't have anything specific in mind, you can just buy an Amazon gift card and email it their way. This way they can purchase what they like and are not stuck with something they don't.
HERE'S WHAT TO READ NEXT-